Inspired by a combination of
Dirt Magazine's Friday Randoms
(but a little less random) and Ms Khoo's regular
'Loves, Likes, Bits and Bobs'
blog post, 'What's Hot in July' is essentially a periodic summary of what foodie things I've done, eaten and encountered over the past Month; a small collection of websites, pictures, restaurants, recipes and reads. Take a look (and maybe a bite):
1. Rachel Khoo's Blog
Seeing as I mentioned her above, I might as well start with everyone's favourite French-English-Austro-Malay-Chinese lady's blog. A simple, readable and startlingly regularly updated site, full of interesting images and stories from the life and travels of the charming new face of BBC's food. I particularly enjoy the aforementioned 'Loves, Likes, Bits and Bobs' post.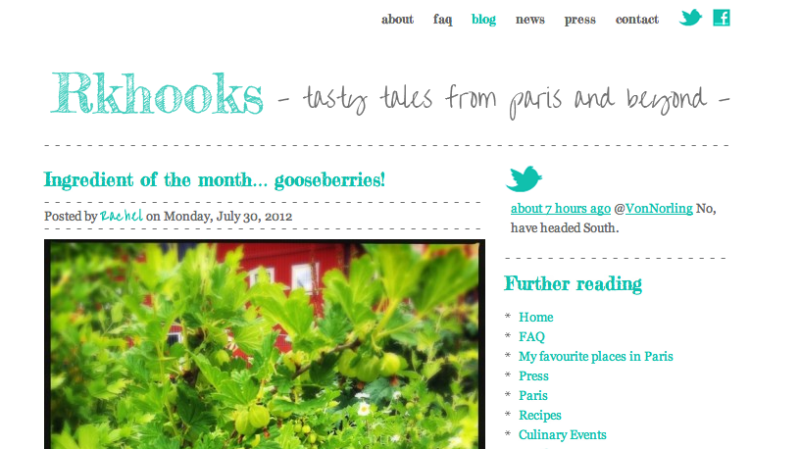 2. A History of Food in 100 Recipes
I finished reading William Sitwell's painstakingly researched tome this month. As much a history of civilisation as a history of food, the
Waitrose Kitchen
editor (
and his various researchers, ahem
) has produced a lighthearted book that can be read cover to cover or simply used for reference. A good guide to the people who matter in food, from Beeton to Brillat-Savarin, the gadgets that changed the kitchen, and the campaigners such as the angry Italians behind the
Slow Food
movement.
3. The Pocket Bakery and the Doodle Bar
Telegraph regular
Rose Prince
's family venture into the nearby Doodle Bar on Friday afternoons seems to be a hit with the locals. From midday to 3pm, Rose and Lara are selling an assortment of delectable delights, from picnic pie and sourdough bread through to a sumptious banana, toffee and almond cake, and much, much more. The Doodle Bar is well worth a visit in itself, providing not only a superbly grungy location complete with rustic, weathered furniture, good music and an array of drinks, but also chalk with which to draw on its chalkboard walls. Watch this space for a full blog post on the subject soon...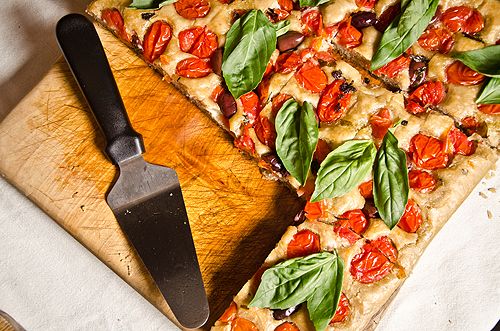 4. Making Bread
I baked bread for the first time this month, and despite my doubters' reservations, it worked! Ok, so there were a few issues with involving baking paper, but otherwise it was fine. Raymond Blanc's recipe for Pain de campagne from
KitchenSecrets
was the recipe I used, and it turned out fantastically: it had an almost crumpet-like lightness that meant that the butter oozed out of the soft, oven-fresh bread under pressure. The addition of a little rye flour gives it that extra boost of flavour too.
5. Jamie's Italian
I graduated a week ago, so to celebrate a couple of friends and I, plus assorted relatives, headed to Jamie's Italian in central Guildford. Glad to be shod of the weighty robes and heat of the midday sun (yes we did a get one or two nice days in July, unbelievably), the air-conditioned quietness was a welcome relief, as was the coolness of the homemade lemonade.
For mains I had Jools' Sicilian Tuna Fusili – a strange decision, I later reflected, to come to a famous Englishman's Italian restaurant then eat his English wife's Sicilian dish. The fusili was reverently al dente, coated in a gently spicy tomato sauce, with generous flakes of yellowfin tuna and completed by a spoonful of herby breadcrumbs. A pleasantly tasty dish, though in hindsight quite similar to what I have been cooking and eating at university for the past three years. Perhaps very appropriate, then.
Dessert was ice cream; a small scoop of chocolate, cherry and salted caramel topped with pistachios and generous shards of honeycomb. The salted caramel, honeycomb and pistachios made it, though again not too far removed from my uni desserts. Decidedly more expensive though.